Mother of A Comedy Show
Featuring Kerri Louise,
Christine Hurley, & Kelly McFarland
Saturday, November 5 | 8PM
Doors Open at 7PM
Reserved Seating: $25.50 – $29.50
+ $3 Additional Day of Show
Meet the Comedians
Although these ladies travel the country as true professional stand up comedians, each having their own long list of impressive credits, here in a Mother of a Comedy Show they come together as friends! Christine Hurley, Kelly MacFarland and Kerri Louise have all battled in the comedy clubs and done hundreds of theatre shows. The Mother of a Comedy Show gets all these comedic talents together on one stage.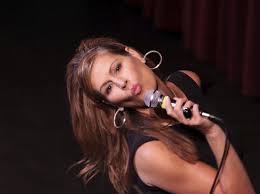 Kerri Louise
Who can turn the world on with her smile? Mary Tyler Moore. But who can turn the world on with her hysterical stories, original humor, and boisterous characters? Kerri Louise. High-energy, commanding and versatile–but enough about her sex life-Kerri Louise can entertain any audience with her warmth and razor-edge wit. She just filmed the hit, new, stand-up show "Gotham Live" on AXS-TV. Kerri was a regular correspondent on the Oprah Winfrey Show and that lead her to be a guest on the very first episode of The Dr. OZ Show. NBC took Kerri all the way to the finals in the show Last Comic Standing. Her performance on that show prompted The Women's Entertainment Network to make her the star of her own reality show called "TWO FUNNY". Howard Stern said,"She needs a sitcom!" Other guest appearances include… TV Guide's "Stand-Up In Stilettos", NBC's "The Apprentice", The Montel Show, Nickelodeon's "Nick Mom Night Out", Comedy Central, NBC's "Access Hollywood", ABC's "The View" among many more.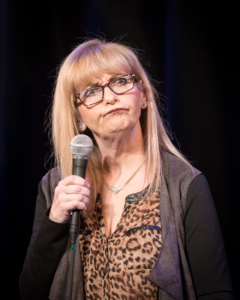 Christine Hurley
Christine Hurley loves what she does…making people laugh! Married to Jimmy Hurley and having five kids, Christine is never at a loss for comedic material.
Like any great comedian, Christine has an innate ability to see humor in "everyday" situations. For years, she entertained family, friends and neighbors in their kitchens, at barbeques and the grocery store aisles. The only difference now is she uses a microphone and a stage.
Christine's maiden voyage into the world of stand up comedy was an open audition in New York City. The television network Nick at Nite was looking for "AMERICA'S FUNNIEST MOM." She figured if it didn't go well, no one in New York would have known who she was anyway…
Turns out it went well! Out of thousands of entries, Christine was selected to be a finalist on the nationally televised show. The producers of the show included Carol Leifer (Seinfeld show producer), Jeff Singer (talent scout, Montreal Comedy Festival), Jeffrey Ross (Comedy Central roast master) and actress Sandra Bernhardt.
Her stories and views on motherhood and marriage are exactly what everyone is living through…people get it and love it!
Christine Hurley has quickly become a favorite in the Boston comedy world. She just got a standing ovation at Denis Leary's Comics Come Home, one of the biggest comedy event in the country!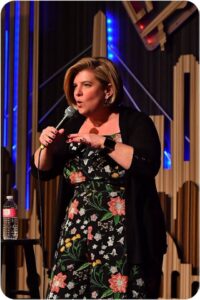 Kelly MacFarland
As an experienced stand up comedian, Kelly has an extensive and well-rounded resume including comedy clubs, theaters, colleges and several television appearances.
Kelly is currently touring clubs and colleges across the country and has entertained our US troops overseas.  Kelly headlined the 2009 Boston Women in Comedy Festival, was first runner up in the 2009 Boston Comedy Festival, voted Best of the Fest 2010 Aspen Rooftop Comedy Festival, appeared in the Oddball Festival 2015 and performed at Boston Calling 2016 and 2017. Kelly has also appeared on Stand Up in Stilettos on the TV Guide Channel, Comedy Central's Premium Blend and is the host of the web series, Fit or Fad for Scripps Network. Most recently, Kelly was part of the Top 100 Comedians of Last Comic Standing Season 9, appeared on AXS Gotham Comedy LIVE and won first in the professional category of the Ladies of Laughter 2016 competition.
Kelly has been hosting events in and around New England as well as across the country for over 10 years. She has done extensive work with the American Heart Association and Kelly hosted the 2017 MITX Technology Awards.
Kelly is also an accomplished improviser, musical improviser and comedic actress. She has performed with Fred Willard, Laura Hall from Whose Line is it Anyway? and has been a resident cast member of the ImprovBoston National Touring Company since 2014. Kelly is a contributor to the Audible series, Sounds Like America and is currently writing a collection of short stories based on her stand-up and her life. Kelly is the creator and co-host of The Fraidy Cat Podcast, sharing real life ghost stories and all things that go bump in the night. She has released two albums, Bombshell and You Woke Up Today, both available on iTunes and Amazon.
She captivates any crowd with her charm, and her refreshing yet playful point of view makes her irresistible.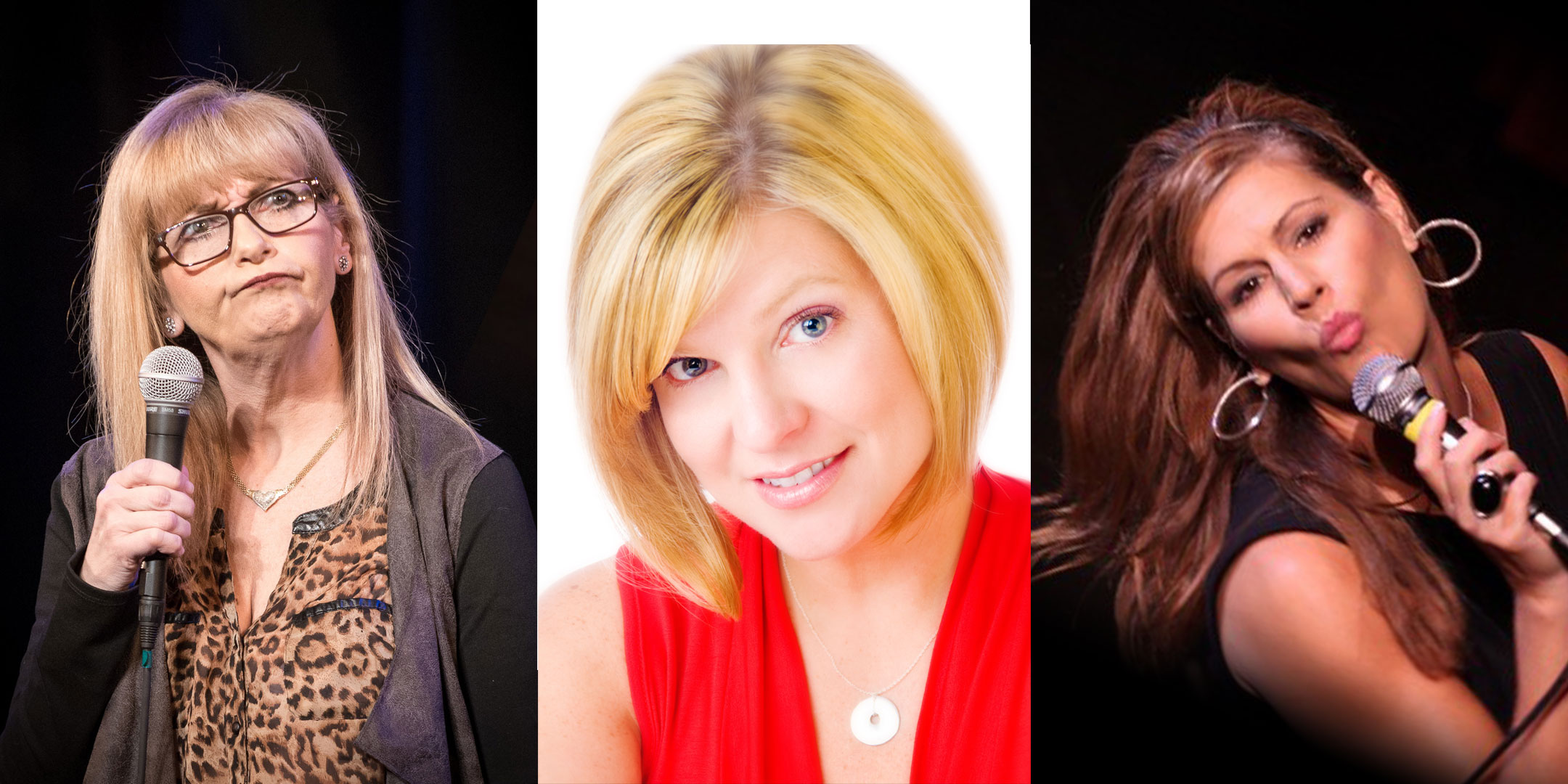 Featuring Kerri Louise,
Christine Hurley, & Kelly McFarland
Saturday, November 5 | 8PM
BUY TICKETS