Leonid & Friends
A Tribute to Chicago
Wednesday, June 21 | 8PM
Reserved Seating:  $52.50 – $59.50
Meet & Greet : $109.50
+ $3 Additional Day of Show
About Leonid & Friends
Passion. Persistence. Perfection.
By Scott Schwebke
With multiple sold-out U.S. tours under its belt and hundreds of thousands of fans around the world, Leonid & Friends continues to astound its global audience with its unique ability in capturing the spirit, musicality, and fire of American supergroup Chicago.
And what is even more stunning is that Leonid & Friends, comprised of 11 of the finest musicians in Russia, Ukraine, Moldova, and Belarus, haven't seen Chicago perform live, yet replicates the band's complex arrangements amazingly note for note.
Chicago has never been in Russia, and none of us have attended their concerts," said Leonid Vorobyev, a multi-instrumentalist who is the band's leader. "We have only recordings and videos (to help us learn Chicago songs)."
Indulge your senses in great food and dine at one of our on-site restaurants before the show! Click to make a reservation for dinner before the show at Seaglass Restaurant,  SurfSide or Capri Seaside Italian Kitchen & Pizzeria.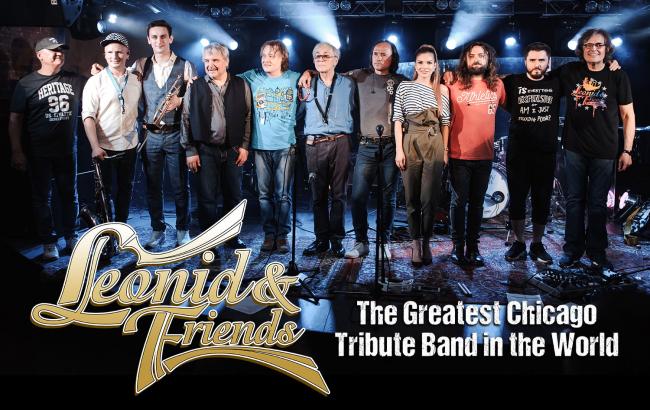 Doors Open at 7:00 pm
A Tribute to Chicago
Wednesday, June 21 | 8PM
BUY TICKETS