13th Annual New England Winter Blues Festival
Ft. Mike Zito
w/ Nick Moss,  Roberto Morbioli & The Wicked Lo-Down
Friday, January 27 | 8PM

Reserved Seating:$35
+ $3 Additional Day of Show

About Mike Zito
Mike Zito is one of the most lauded artists in the contemporary blues arena today and rightfully so, but for him, the thing that counts the most is maintaining his honesty, authenticity and integrity. Those are the qualities that have steered Zito's career since the beginning and continue to define every effort he's offered since.
"I have nothing to hide; it seems my honesty is what people relate to most," he once told Vintage Guitar magazine. "Anders (Osborne) told me early on, 'If you don't believe what you're singing, you'll never be a good singer.' I try not to write fluff; I try to make every word count."
Naturally, patience and perseverance have been Zito's stock and trade since the beginning. He began playing guitar at the age of five, and by the time he reached his late teens, he was already a fixture on the local St. Louis music scene. He initially released his music independently and then signed with Eclecto Groove Records in 2008. "Pearl River," the title track of his 2009 album for the label, won Song of the Year at the Blues Music Awards and marked his first collaboration with Cyril Neville, with whom he'd later work in the Royal Southern Brotherhood. A steady succession of critically acclaimed albums followed, culminating in 2011's Greyhound, which was nominated for Best Rock Blues Album at that year's Blue Music Awards ceremony in Memphis. Two years later, he signed with Ruf Records and released Gone to Texas, the story of how he gained his sobriety, offered an emotional homage to the state that left an indelible imprint on his entire life. It also marked the debut of his band, The Wheel.
About Nick Moss
Nick Moss has been recognized as one the great guitarists of his generation, garnering accolades from Buddy Guy and praise from Jambase, Relix, and Gratefulweb.com among many others. His recording career spans decades and his albums are staples at blues radio outlets worldwide, and are now in rotation at stations with jam and rock formats.
Nick Moss Band has a legion of fans that flock to his shows, knowing that each night will be a grand musical experiment. There will be sonic textures to discover and new sounds to stir the soul.
About Roberto Morbioli
Roberto Morbioli plays the Blues.
He can breathe fire from his axe like a young Clapton or Stevie Ray. Crowded, noisy bars hush a bit when he steps up and folks look around to see who this is making such a holy wail.
His personality and unique playing style shine through all his interpretations so much that, even while recalling the styles of blues greats such as Freddy King, Albert King, B.B. King, Albert Collins, T-Bone Walker, you see and hear that every note is coming straight from the heart. And it's so infectious that you're caught up in it before you realize what's happening.
His guitar playing is nothing short of magic, and as a singer, his powerful voice recalls Sam Cook, Otis Redding, Robert Cray and Donny Hathaway. You don't even think about it, you just know that the blues flow so naturally for Rob, and his guitar playing and vocals are so polished, he sounds as if he grew up closer to Chicago than Verona, Italy.
About The Wicked Lo-Down
Formed in 2020 just before the Covid lockdown by guitar giant Paul Size (The Red Devils, Mick Jagger, Sugar Ray & the Bluetones) and powerhouse blues belter Nick David (Mr. Nick & the Dirty Tricks, Queen City Kings), they blend raw Texas Blues and hard hitting Northeast R&B into their own completely original house rockin' sound. Their newly released debut album "We Hot" has been receiving critical acclaim from some of the biggest names in the Blues world and beyond. Consisting of ten well crafted rock solid barn burners, this record establishes them as a true force to be reckoned with and leaves no doubt that from Austin to Boston is how they roll.
"We Hot" is the kind of album we all wish people were making – raw, filthy, sweet, joyous…" – Monster Mike Welch
"If you're looking for sleaze and greaze and Bluesy Rockin' sounds with a swampy sensibility, you will find it all and then some in The Wicked Lo-Down" – Rusty Zinn
"After my first listen to The Wicked Lo-Down I got bit and got into it…great slam-job, much respect from Watt! – Mike Watt (Minutemen, Iggy Pop, Eddie Vedder, Dave Grohl)
"Raw, powerful, rootsy originals with slashing guitar and plenty of attitude." – Jerry Portnoy (The Muddy Waters Band, The Eric Clapton Band)
"Love it! Play this gem during your next party and kick it up a notch. Bravo!" – Sugar Ray Norcia (Sugar Ray & the Bluetones, Roomful of Blues)
"Great creativity and musicianship." – Rod Piazza
"It's as if The original Fabulous Thunderbirds and The Red Devil's created a musical love child!" – Rusty Zinn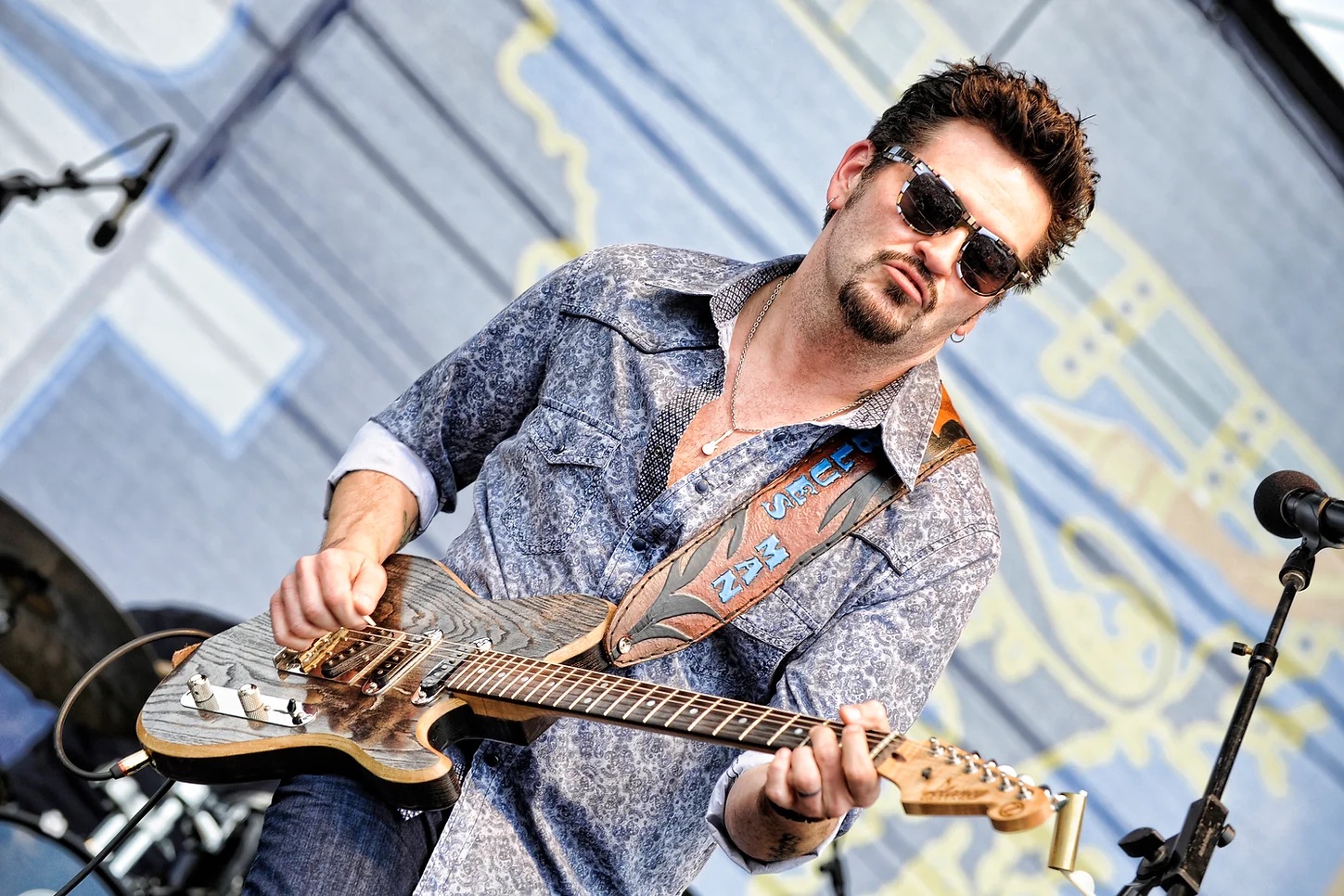 Doors Open at 7:00 pm
Ft. Mike Zito w/ Nick Moss,  Roberto Morbioli & The Wicked Lo-Down

Friday, January 27 | 8PM
BUY TICKETS